What is the most common reaction when people go on a diet to lose weight?
They eat less, depriving their body of good essential nutrients. What happens next? The body receives less nutrition and less nutrients and as a result they start losing their muscular mass. In other words muscles become the source of nutritional reserves for their body. When people stop their dieting they go back to eating as before but they have less muscle mass which is precisely what they need to help burn calories.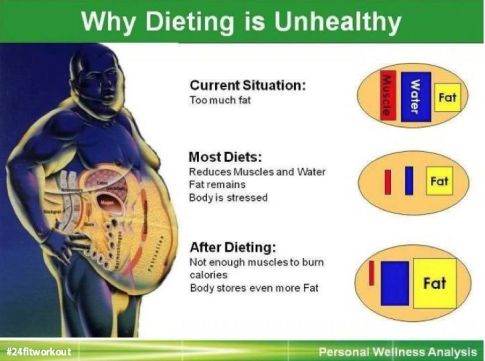 Why is the Herbalife programme different?
This programme is different because it actually feeds the body correctly, it does not starve it. The reason most people become overweight is due to nutritional deficiencies. When you don't feed the body correctly it craves more food than it actually needs; it craves sugar and fat. People often give up on diets or "cheat" because they can't stand the hunger pangs. It becomes too hard.
Why step up your Strength Training as you age?
"By your mid-30s, most people still look young, but are already experiencing the BIG Three of aging: deteriorating lean muscle mass, worsening posture, and crumbling joints" say Robert Forster, Physical Therapist and PT.
Many people say that, as they age, they eat and exercise the same amount but still gain weight. One of the main causes of this is loss of muscle mass. The more muscle mass you have, the more calories you burn. Strength training preserves and even increases muscle mass, keeping metabolism at a high level. Hit a weight plateau? Step up your strength training, that is 3 times a weeks with the 24Fit Workout. Thats a 30 minute workout easy to fit into your busy day. It builds muscle & increases your metabolic rate. Thats 24 weeks, 3 phases of 8 weeks, teaching your body through the phases on how to burn fat instead of carbs. The 24 Fit program was developed by Robert Forster who has spent 30 years, teaching athletes and weight management clients how to burn fat as a fuel supply.
#feedthebodycorrectly
#strengthtraining3timesaweek