Herbalife Preferred Customers
Herbalife has two different kinds of Members: Preferred Customers use the products for personal consumption and purchase at a discount, while Herbalife Independent Distributors advise customers and become a Wellness Coachs.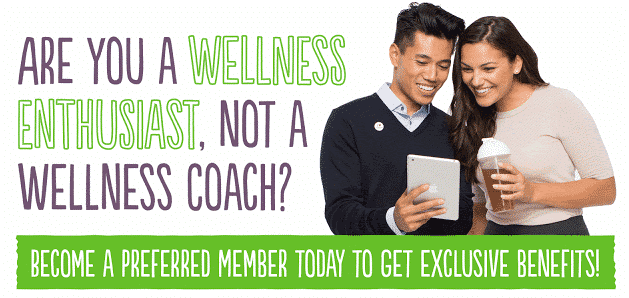 Preferred Customer benefits include:
1. The opportunity to achieve higher discount levels based on your purchases: At the first level where you're instantly eligible for discounts of 20/25% from MSRP on most Herbalife Nutrition products.
2. Take advantage of special promotions and rewards available exclusively to Preferred Members.
3. Get The Scoop: Preferred Members-only newsletter with specialised recipes, helpful meal plans, fitness tips, and much more!
4. Hassle-free: Order directly from a new Herbalife warehouse anytime, anywhere with 24/7 access.
5. Wellness Coaching Support: Herbal Vitality continue to provide personalised programmes including daily protein intake, resting and active metabolic rates etc.
6. Member Support: The private Facebook client support group contains some inspirational ideas on how people are doing their shakes, shares success stories of clients.